Tag Archives:
industrial valves
Expansion in South America: KLINGER Brazil acquires Parva. A family-run business, specializing in valves for chlorine cylinders.
Continue reading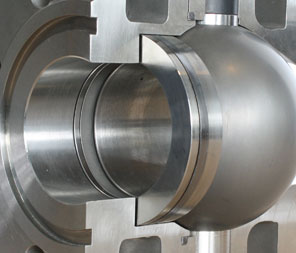 Wear attacks and service life of metal-seated ball valves.
Wear parts are the weak points in ball valve technology. In particular, the ball and ball seats must withstand extreme loads. The spectrum of dynamic wear forces is very extensive and results from the loads of high temperatures, high pressures, high switching frequency, aggressive media, abrasive solid particles, abrasion, erosion, vibration, cavitation and flow velocity.
Tailored and application-specific selection of surface coatings of the ball and ball seats based on hard metal (such as chromium carbide, tungsten carbide, chromium oxide, Tribaloy etc.) improve wear resistance, leakage in the port and the service life.
Characteristics such as good wear resistance or high wear resistance, low cold welding tendency, very good sliding properties, high hardness, high thermal load capacity, good load-bearing capacity at high surface pressure, low adhesive resistance and high adhesive tensile strength characterise the quality of the metallic coating of the INTEC system technology.
An efficient surface coating is dependent on the chemical composition, layer porosity, pore size, layer hardness, structure, adhesion to the carrier material, the inner bond and the layer thickness and its uniformity.
Metallic sealing system (floating or mounted ball valve version).
Paired ball and ball seats, lapped onto each other.
Surface hardness of the coating from 60 up to 70 HRC.
Leakage rate A – absolutely gas-tight – continuity tightness 1×10-4 mbar helium.
Temperature resistance up to 800°C.
More than 12 up to 15 different hard material coatings for the optimal solution.
Get the maximum service life out of technical possibilities!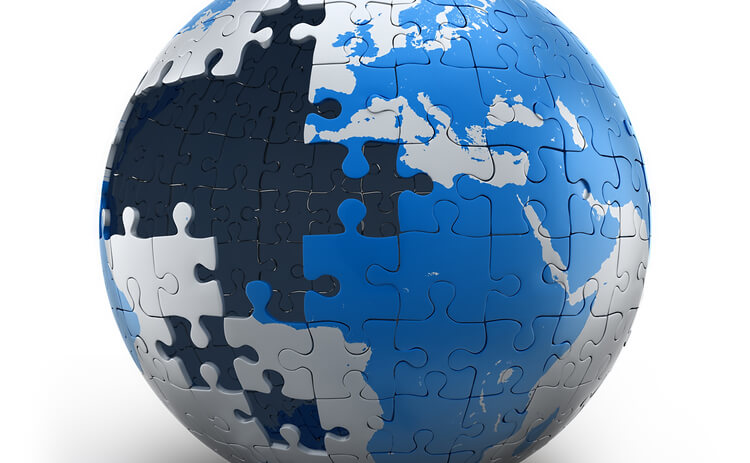 KLINGER Group acquires Italian valves producer
We are happy to announce a new addition to our Group. As of July KLINGER has closed a Share and Purchase Agreement with the Italian valves producer Burocco Industrial Valves s.r.l. based in Northern Italy. With immediate effect Burocco is now part of the worldwide KLINGER network and fully operative to serve domestic and global customers.
About Burocco Industrial Valve
Burocco offers a wide product range in the industrial valves sector specialized in control valves, on-off valves, manual valves, but also ball valves. The company's product portfolio perfectly complements our current array of products and serves as a strategic addition to our Intec and KFC range. Burocco is a well-established supplier to the chemical and general manufacturing industry but also serves as a partner for many other industries. The recently launched cryogenic valves range is especially known in the medical and pharmaceutical industry. Burocco's net sales have been continuously on the rise for many years and profitability remains at a high level. Burocco currently employs 26 people.
Manifold opportunities
The KLINGER Group Management sees the opportunities of this acquisition twofold: First, it is a major addition to the KLINGER Italy product range giving them the opportunity to better serve the domestic market. Secondly, it gives the Group further cross-sale options in order to strengthen and broaden our customer base. Due to its sound market position Burocco will remain a stand-alone company for the time being and will be managed by Raffaele Pittaluga, MD of KLINGER Italy. He is taking over from the previous owner who will retire after handover. Beneficial to a smooth integration process is the fact that KLINGER has had business relationships with Burocco for more than 5 years. Burocco is a customer currently served by KLINGER Italy who started supplying gaskets back in 2014.
The integration of Burocco into the KLINGER group is a perfect addition to our portfolio and our Group of companies.
Want to contact Burocco? Find their details in our plant list.
To find out more about Burocco visit: http://www.burocco.it